On April 20th, France initiated the Open Government Partnership Global Summit co-creation process during a launch event inaugurated by Jean-Vincent PLACE, Minister of State for State Reform and Simplification.
Several government officials were present that day: Annick GIRARDIN, Thierry MANDON, Clotilde VALTER, Estelle GRELIER, Axelle LEMAIRE, as well as Virgilio ANDRADE MARTINEZ, Minister of Public Administration of Mexico.
200 participants, including civil servants, national and international civil society representatives and OGP Support Unit members, took part in workshops to start elaborating the Global Summit agenda.
This night was the occasion to formally announce the Summit's official dates : September 7, 8 and 9, 2016. The call for proposals was unveiled : participants will be able to submit event proposals (lectures, workshops or pitches) on ogpsummit.org from April 20 to July 20, 2016.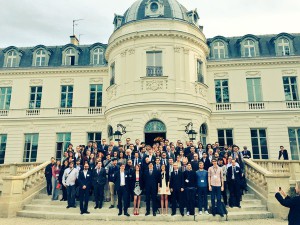 Three participatory workshops initiated the co-creation process. They were moderated by Etalab, OGP Support Unit members et civil society representatives.
Workshop on the Global Summit agenda

The functionalities of the platform ogpsummit.org were presented during this workshop (editing, expressing interest, discussing proposals). Participants are allowed to contribute to the Global Summit agenda in a collaborative and iterative way.
Participants in this workshop were interested in new thematic areas such as open banking, open justice, transparency in public procurement, participatory budget, digital commons, open government at local level, monitoring of commitments on climate. Partipants also looked for ways to innovate in the co-creation process, how to utilise the space and the Summit media coverage.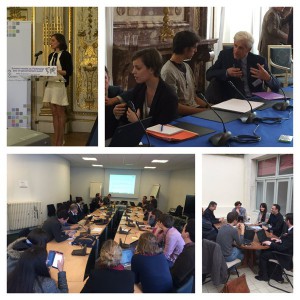 Workshop on the hackathon planned during the Summit

This hackathon aims to build an open government toolbox by the time of the Global Summit in December. This toolbox will take the form of a technical solutions and softwares catalogue, to provide tools for the Open Government Partnership, governments and civil society worldwide in the implementation of their commitments.
This workshop was organised around two working groups. The first one considered the catalogue's technical development. Participants focused on how to automate harvesting of existing catalogues and how to identify criteria to classify the different softwares. The second one considered the catalogue uses. Participants focused on three issues : objectives, users and services to develop.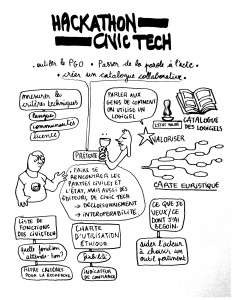 In this workshop, Civil Society Organisations Day's objectives were reminded to participants. The CSO Day will take place on the morning of December 7, 2016. This event will allow civil society representatives to gather and exchange ideas without governments, in order to collectively define the issues they want to put on the agenda and the strategies needed to open government.
Civil society in France is very diverse. Several existing initiatives were identified : the commitments around La France s'engage, those linking social solidarity and the Internet such as the Social Good Week, new forms of active citizen participation with the Nuit Debout movement, and events in local communities such as ateliers de la gouvernance in Nantes. Participants in this workshop agreed on a central issue : opening the CSO Day to public participation.
The launch event ended with interventions by Laurence Monnoyer-Smith, Commissioner-General for Sustainable Development, and Benjamin Jean, President of Open Law. They urged governments and civil society to seize the opportunity offered by the Global Summit over the next months.
Re-live the event :